Our food
processor
passed away last night. It was a real
piece
of garbage anyway, $15 and I am ashamed to say where I bought it, '
nuff
said? Anyway, the motor just pooped out in the middle of preparing some roasted cherry tomato pasta. Oh so much swearing, I managed to finish the job in the blender but it was not easy. Today
Bugsy
and I went out to Target and bought a $39.99 black &
decker
, which looks way
schmancier
and preforms much better, suction cups on the bottom even keep it from wandering around on the counter
during
especially tough jobs. I'll see how it goes long term but for now I am happy with my purchase.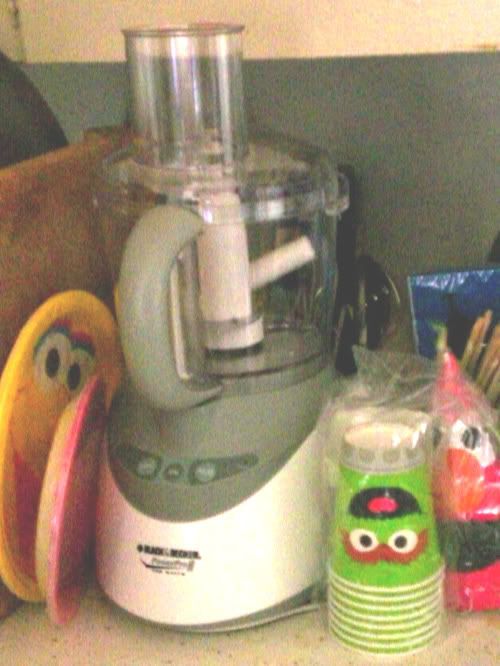 I wanted to take it for a spin tonight so I made up this pudding~it is so yummy
ingredients
1 cup melted vegan dark chocolate chips
directions
process until smooth, then pour into 4 little dessert cups. Enjoy!